I would like to subscribe to the Le jardin de l'Oiseau Bleu site in order to obtain a visual identity on the site's chat.
My email address cannot be used for commercial purposes and is only used to facilitate exchanges between me and the site..
The procedure is simple (return to this form to follow the procedure or print it) :
I click : https://lejardindeloiseaubleu.fr/ljob/
I click, I click
After creating my account, I receive an email like this :
ID : XXX
To configure your password, meet at the following address :
https://lejardindeloiseaubleu.fr/ljob/?I click&I click&I click
https://lejardindeloiseaubleu.fr/ljob/
(XXX = your nickname)
I click on the first link in the email to get to the password entry page
In the input area, I replace the automatically generated password with my own password and click on "Save password"
On the page that appears then I click on "Connection"
Once on the site page you can, through the menu "Profile" (toothed wheel), change your personal data as well as your avatar image.
&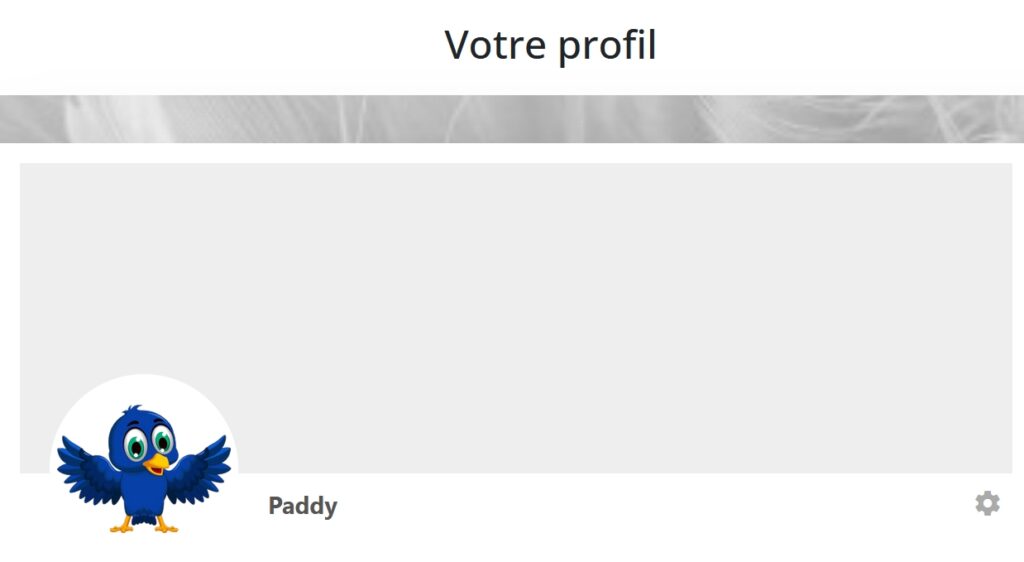 &
I go down to the bottom of the "Profile illustration" page, by clicking on "Browse" and I select the photo or image that I want as my avatar, then do "send" (avatar size is 96×96, therefore choose a simple image and sufficiently zoomed to be easily recognizable).
I click (yellow chick)

Here is my account is created with the beautiful avatar of my choice, I click.
I click : https://I click
(to save in my favorites).
I click, I click: https://I click